Camden IS Horse Country
Enjoy Our Legendary Equine Lifestyle
A town with a storied equine heritage, Camden boasts the highest density of horses in all of South Carolina, with plenty of horse-loving people to match.  Here, horses of all breeds are bred, trained, ridden, shown, raced or 'ridden to the hounds'. Vibrant and expansive, the horse industry in Camden has something to offer everyone, no matter the age or level of experience.  From live horse racing and A-rated shows to scenic trail rides and working horse farms…Camden is Horse Country. 
Tour the nearly century-old Springdale Race Course, dive into equine history and lore at The Steeplechase Museum, or visit a working horse farm.  And don't forget to take in the splendor and hospitality of the Carolina Cup, our most famous horse race and a "rite of Spring" in South Carolina.  Experience the place where history and horse culture come together.
Top Experiences & Destinations
Too much to "trod" in one weekend? Don't worry, our "front runners" have put together a list of some of Camden's most iconic experiences, events and destinations. Picking anything from this list will get you on the "backstretch" to an incredible equine experience in Camden, SC.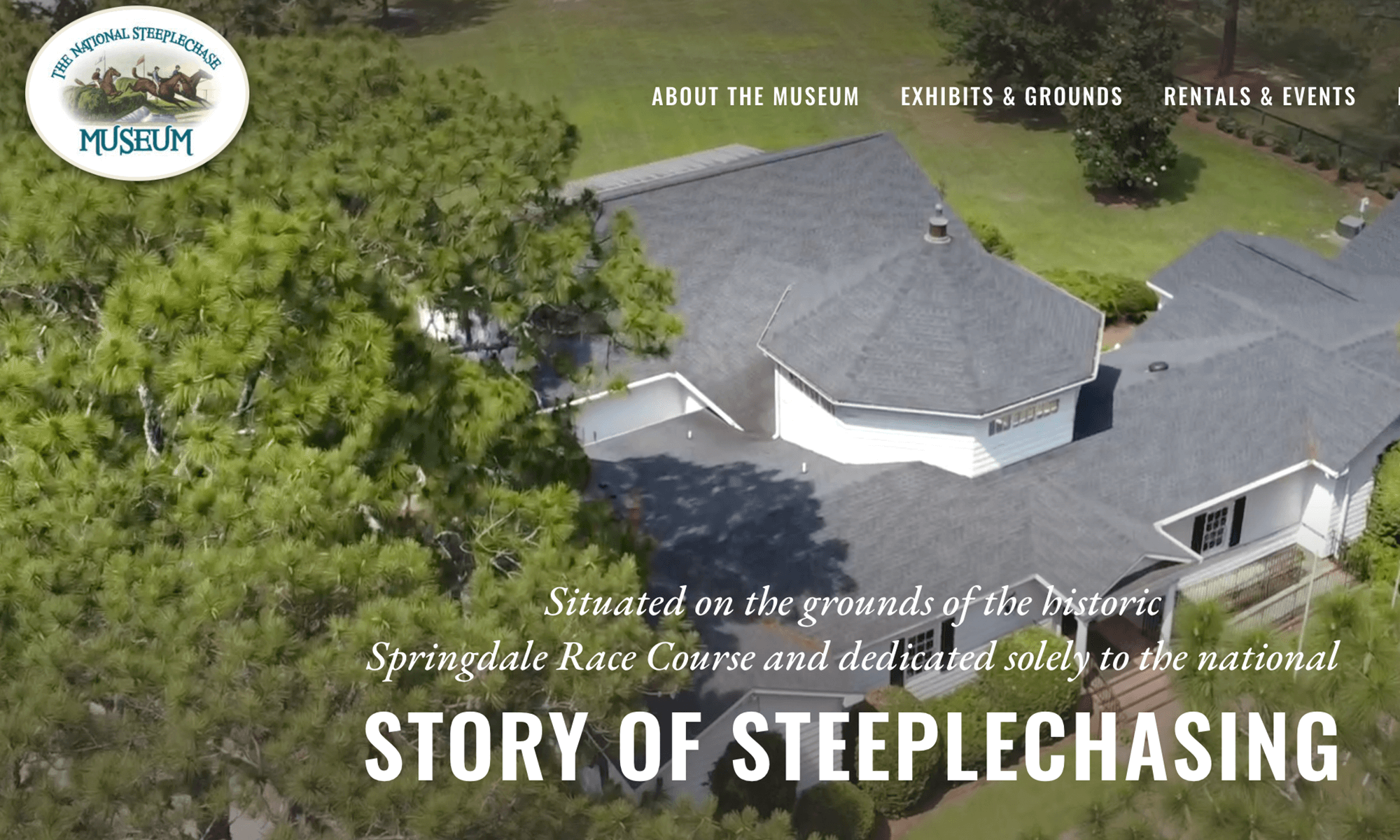 Tour The Springdale Race Course and National Steeplechase Museum
Horses, History and Hospitality Are On The Menu
There's a reason Camden is called the "Steeplechase Capital of the World". For a first-class, one of a kind experience, a visit and tour of Camden's National Steeplechase Museum is essential. Here you will step into the world of steeplechase racing and learn about the incredible athletes – the breeders, jockeys and horses that have made glorious contributions to one of America's grandest sports. Come and enjoy the numerous exhibits and displays, constantly evolving, that tell the rich history of our sport. Want more? Schedule a tour and watch the early morning workouts from the back terrace of the Museum.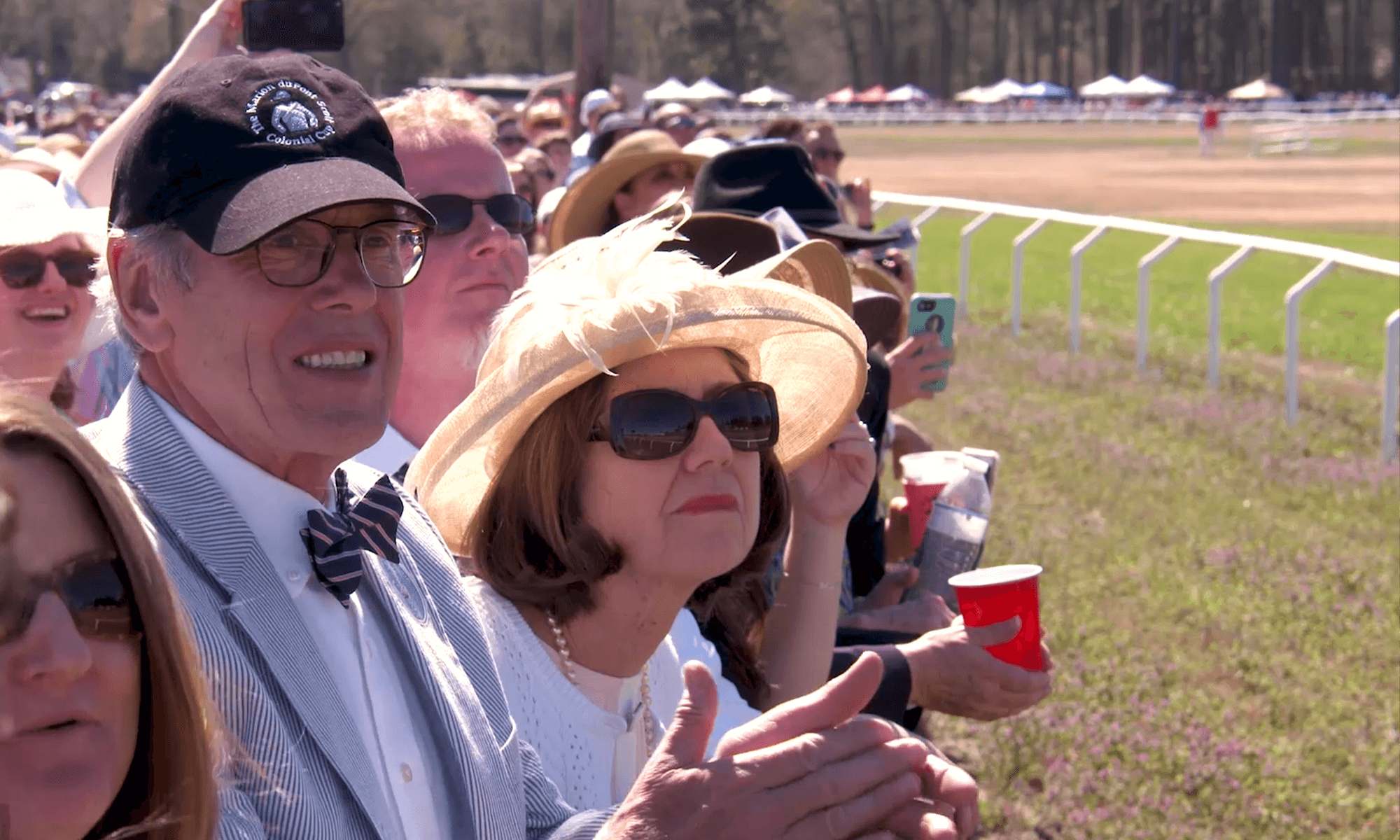 The Carolina Cup
A thrilling tradition and Annual "rite of spring'
Attending the Carolina Cup Steeplechase Races in Camden is a time-honored tradition that has achieved premier social event status all over the world. South Carolina's annual "rite of spring" draws over 30,000 fans from around the country to the thrilling sport of steeplechase horse racing. Amid a flurry of spring fashions and elaborate tailgate parties, this is THE day to see old friends and make new ones throughout the day.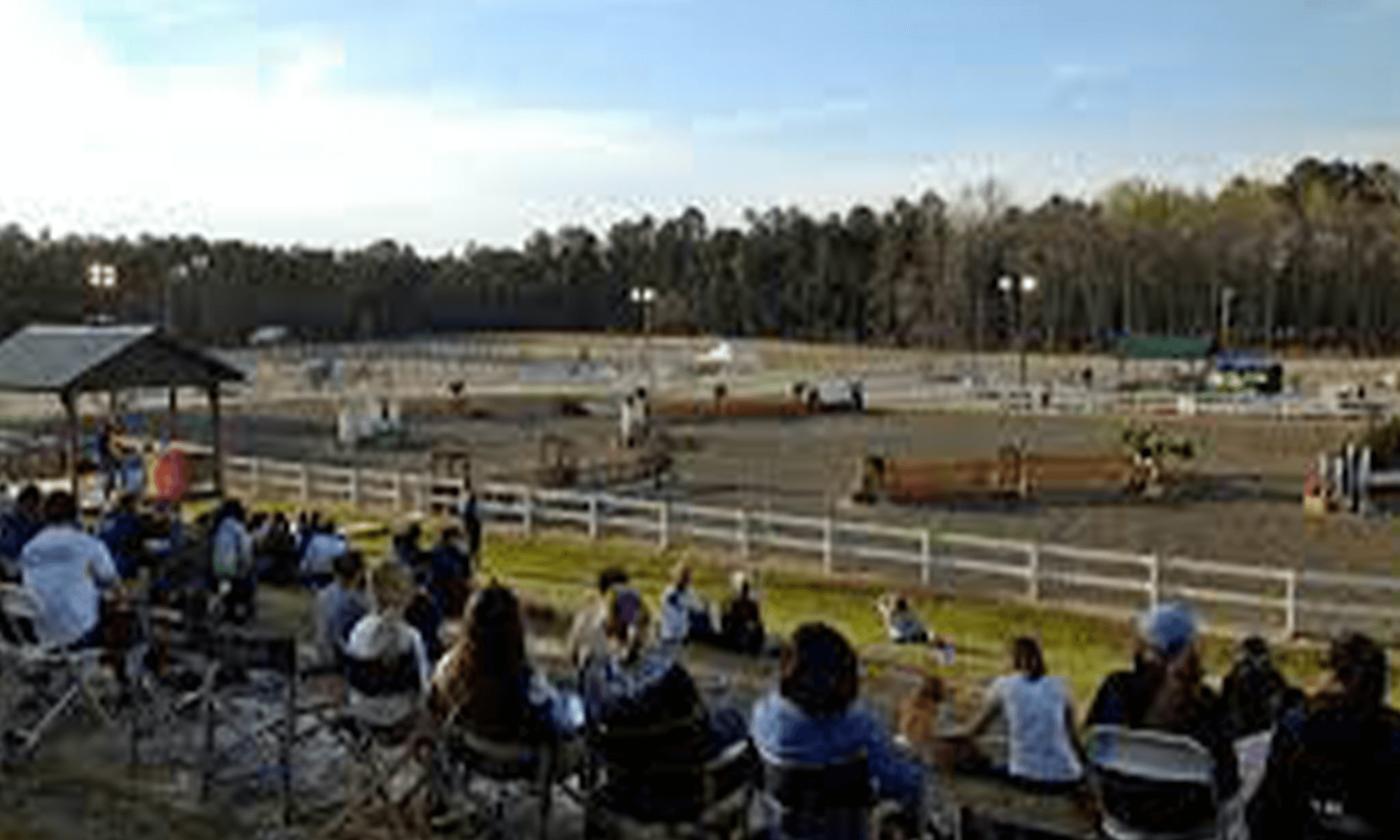 Visit the South Carolina Equine Park
Get In On The Show at the SC Equine Park
This state of the art equine facility hosts a wide range of equestrian competitions including hunter/ jumper, cutting, reining, dressage, and all breed shows. Over 60 acres with 280 stalls, covered arena, cattle pens, three rings with perfect footing, exercise areas, restaurant, and show offices. Admission to watch horse shows is free and there are ticketed events such as rodeos as well.
Want More Horses?
We Don't Blame You
Check out the guide to help you plan your next trip to Horse Country in Camden and Kershaw County. It includes stables, venues, courses, training centers, horse farms and riding services.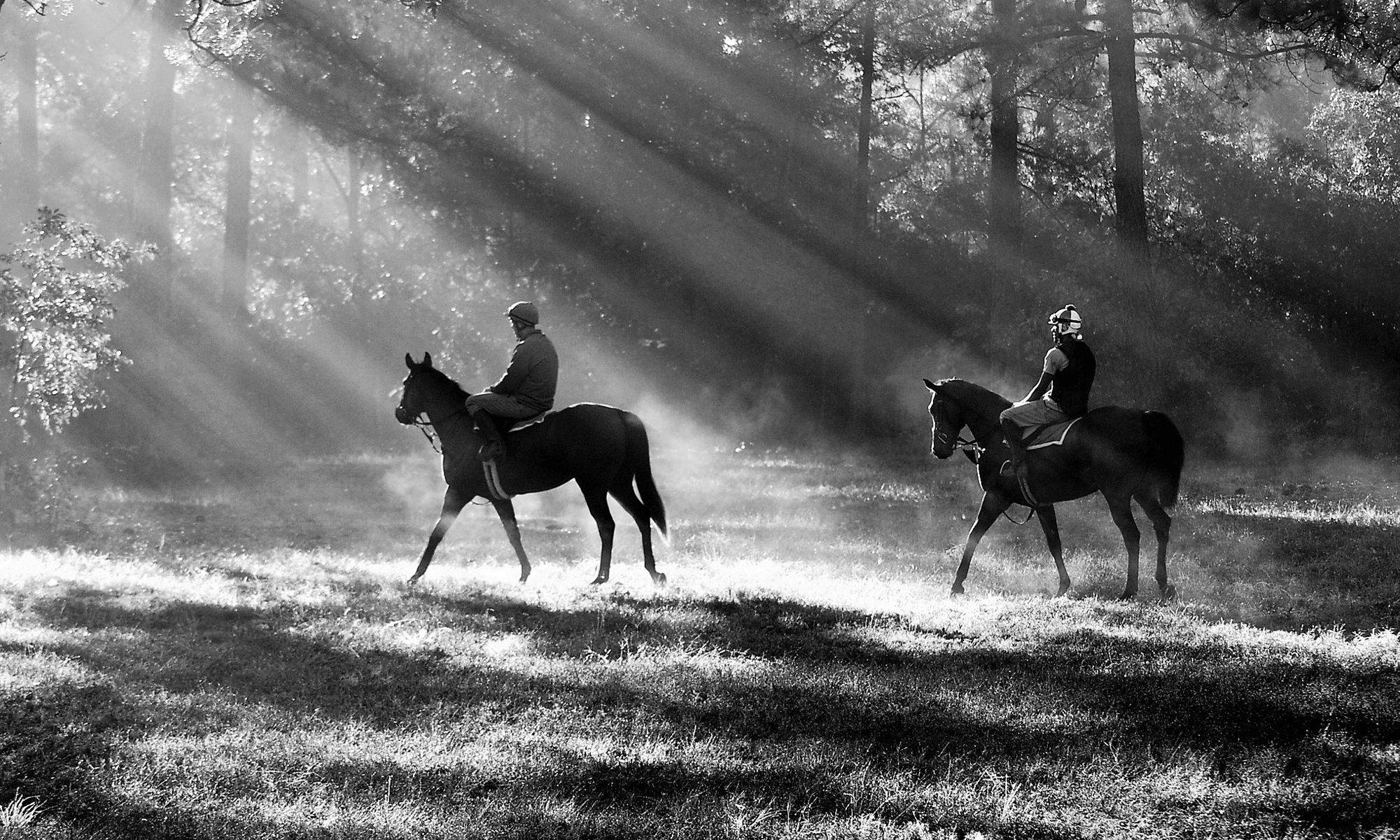 Custom Itinerary
A Horse Lover's Weekend in Camden, SC
Ready for the ultimate insider's guide to Camden's equine industry? Check out this weekend itinerary design to help you get on the "fast track" to your perfect equine weekend in the Steeplechase capital of the U.S. Eat, drink, ride and savor the unforgettable horse culture in Camden and Kerwshaw County .