Bring The Whole Family
Boring, lazy weekends don't exist in Camden, SC. Our region is chock full of adventures, experiences and amazing places to visit for kids of all ages. From lakes and water to parks and picnics…all the way to riding and racing. Camden offers an alternative to the stresses of big city life. Slow down, do something new and reconnect as a family in Camden, SC.
Top Experiences & Destinations
Busy parents need to have some fun too! When you're looking to plan your next weekend family adventure, head on down the road to Camden, SC. We've put together a list of some of the coolest things for kids to do in our region. But, be ready…because they will want to come back.
National Steeplechase Museum
For a first-class, one of a kind experience, a visit and tour of Camden's National Steeplechase Museum is essential. Here you will step into the world of steeplechase racing and learn about the incredible athletes – the breeders, jockeys and horses that have made glorious contributions to one of America's grandest sports. Come and enjoy the numerous exhibits and displays, constantly evolving, that tell the rich history of our sport. Want more?  Schedule a tour and watch the early morning workouts from the back terrace of the Museum. 
Revolutionary War Visitor Center and Museum
Go back in time at Revolutionary War Visitor Center at Camden; the nation's first permanent exhibit dedicated to telling the story of the Southern Campaign of the American Revolution and South Carolina's role in turning the tide of the war for independence.  The Revolutionary War Visitor Center is the gateway to all Camden and Kershaw County have to offer – from historic sites and regional festivals to a multitude of events and activities.
Revolutionary War Park at Historic Camden
One of the most significant attractions in South Carolina, Camden's Revolutionary War Park serves as the gateway to the Southern Campaign of the American Revolution and the Liberty Trail in South Carolina. The 110-acre park includes the Historic Camden Colonial Village with furnished period houses, reconstructions of some of the 18th century military fortifications, tours, educational programs, and the Joseph Kershaw mansion, used as headquarters by the British army in 1780.Also included is the region's newest national attraction; The Revolutionary War Visitor Center at Camden.
Experience Camden Like a Local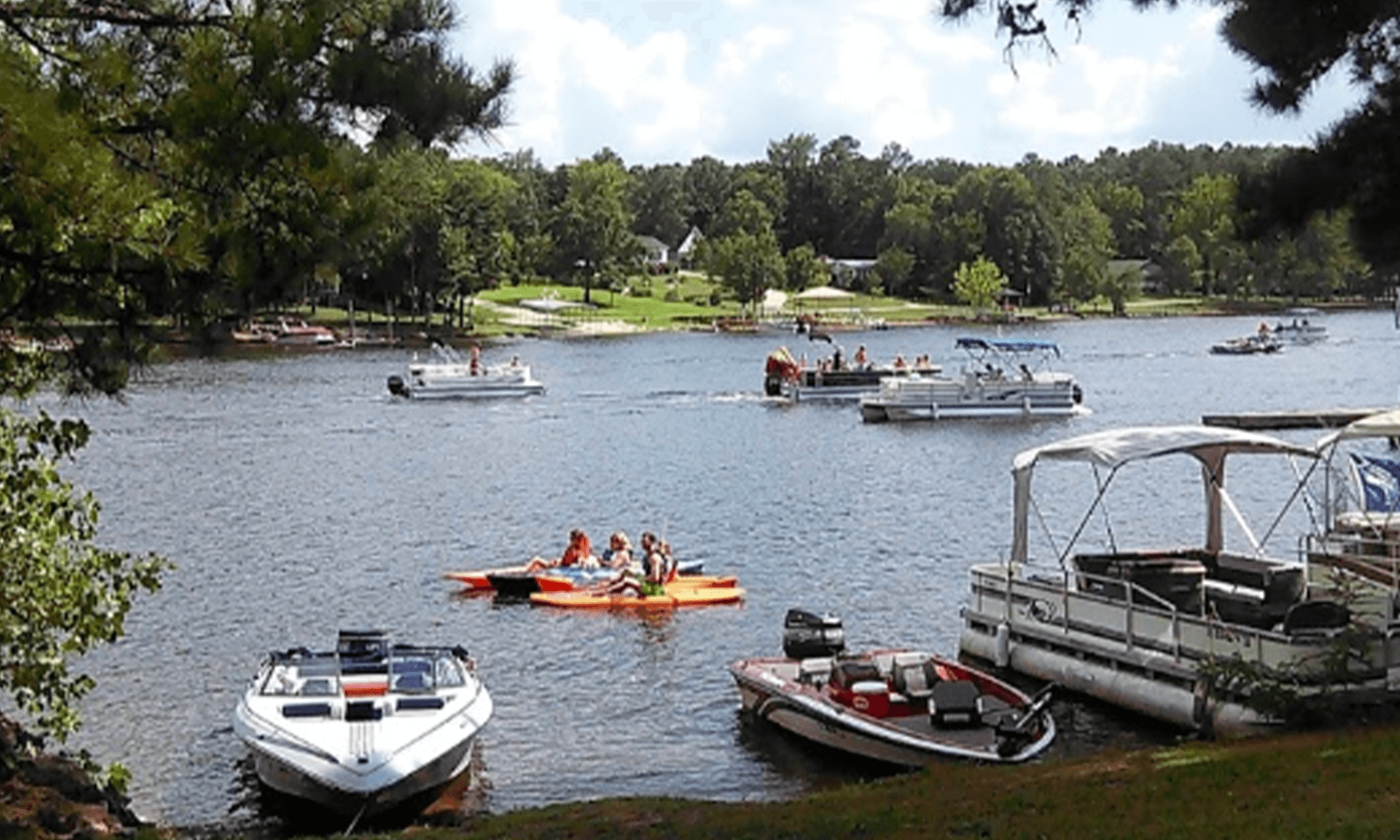 Play All Day On The "Big Water"
Spend a day of adventure on the water at Lake Wateree
Listen. Do you hear it? Hours of endless fun are calling your kiddos. No spring/summer weekend in Camden is complete without an adventure on the "deep waters" of Lake Wateree. Slow things down in a kayak, canoe (or with fishing pole in hand) for some quality time. Go big with a pontoon or power boat rental and make a day of it. Skiing, tubing, jet skiing, kayaking, paddle boarding and swimming are the sports of choice on Lake Wateree and Camden is the perfect launching pad for your next water adventure. Check out some of the best places below to get gear and get on the water.
Lake Wateree Sailing Club →
Clearwater Cove and Marina →
Wateree Lake RV Park & Marin →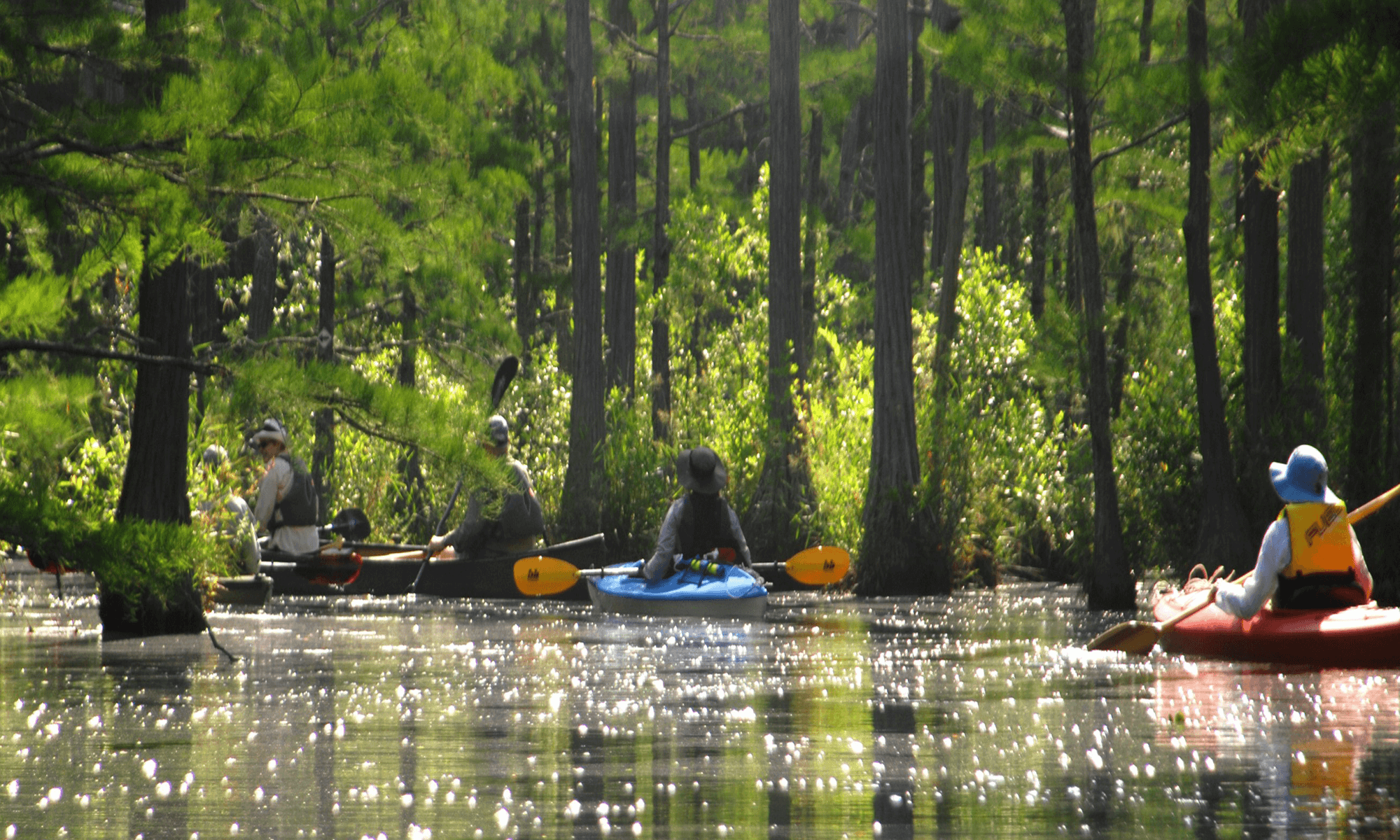 Paddle "Into The Forest" at Goodale State Park
Drift Amongst Ancient Cypress Trees on one of Canoe Magazine's Top 25 Water Trails
One of South Carolina's hidden gems…Goodale State Park features tall cypress trees that enchant the eye and a bevvy of wildlife both on land and in the water. Goodale's Water Trail is some of best kayaking in South Carolina and was recognized by Canoe Magazine as a "Top 25 Scenic Canoe Route". Get ready for egrets, hawks alligators and more as you paddle – not hike – into the forest. A truly magical experience. Start your trip in downtown Camden for supplies and provisions.
The thrill of horse racing for kids of all ages.
Enjoy the annual "rite of spring" with everyone!
Attending the Carolina Cup Steeplechase Races in Camden is a time-honored tradition that has achieved premier social event status all over the world. South Carolina's annual "rite of spring" draws over 30,000 fans from around the country to the thrilling sport of steeplechase horse racing. Amid a flurry of spring fashions and elaborate tailgate parties, this is THE day to see old friends and make new ones throughout the day. And did you know that kids will have more to see and do than you can fit into a day? Check out the kids zone, learn about horse racing at the Carolina Steeplechase Museum and cheer on your favorite horse (and jockey) on race day.