Signature Experiences
Carolina Cup Steeplechase Race
Carolina Cup Steeplechase Race
A thrilling tradition and Annual "rite of spring"
There's a reason Camden is called the Steeplechase Capital of the World. Attending the Carolina Cup Steeplechase Races in Camden is a time-honored tradition that has achieved premier social event status all over the world.
South Carolina's annual "rite of spring" draws over 30,000 fans from around the country to the thrilling sport of steeplechase horse racing. Amid a flurry of spring fashions and elaborate tailgate parties, this is THE day to see old friends and make new ones throughout an afternoon of six races. From the Hospitality Terrace to our Vendor Village, friends and family unite for an exciting afternoon of racing.
Hosted By: Carolina Cup Racing Association
Must See Events & Experiences
The Cup is serious business…and serious fun. So, here's your insider's guide on how to get the most out of your "Cup Experience". Things to see and do while in Camden for the Carolina Cup.
Get Up Close and Personal
Come to Springdale Race course for a morning of Biscuits & Breezing. You'll get a sneak preview of the horses and meet the jockeys that will be racing that day.
Come Early And Tailgate
South Carolina knows how to tailgate and the Carolina Cup is no exception. Bring your coolers, blankets, grill and truck and enjoy an incredible day outside in the Carolina spring sunshine. Tailgating is a longstanding tradition at the Cup and you're sure to have some unforgettable experiences for yours.
Explore The Cup's Fashionable Side
What are you wearing to the cup? Don your race day outfit and stroll the grounds to see and be seen in the parade of Spring fashion at the Carolina Cup. "Cup" attire is as important as a steeplechase horse. Bright colors, hommages to spring and big bold hats dominate the fashion scene at the Cup. For some, this is THE reason to come!
Yeah, Watch An Actual Race
Yes. It's a Steeplechase Horse race and the racing is legitimate. So, while you're sauntering through the grounds, make sure you take in a race or two. It's a huge thrill for the kiddos to pick a favorite and root them on! The best place to take in the actual race is The Grandstand, but getting a good view is easier than you think along the track and infield as well.
Want More?
Want Even More Carolina Cup?
Want more out of our region's "annual rite of Spring"?
We have you covered. Come to town early to enjoy all the Carolina Cup Week festivities.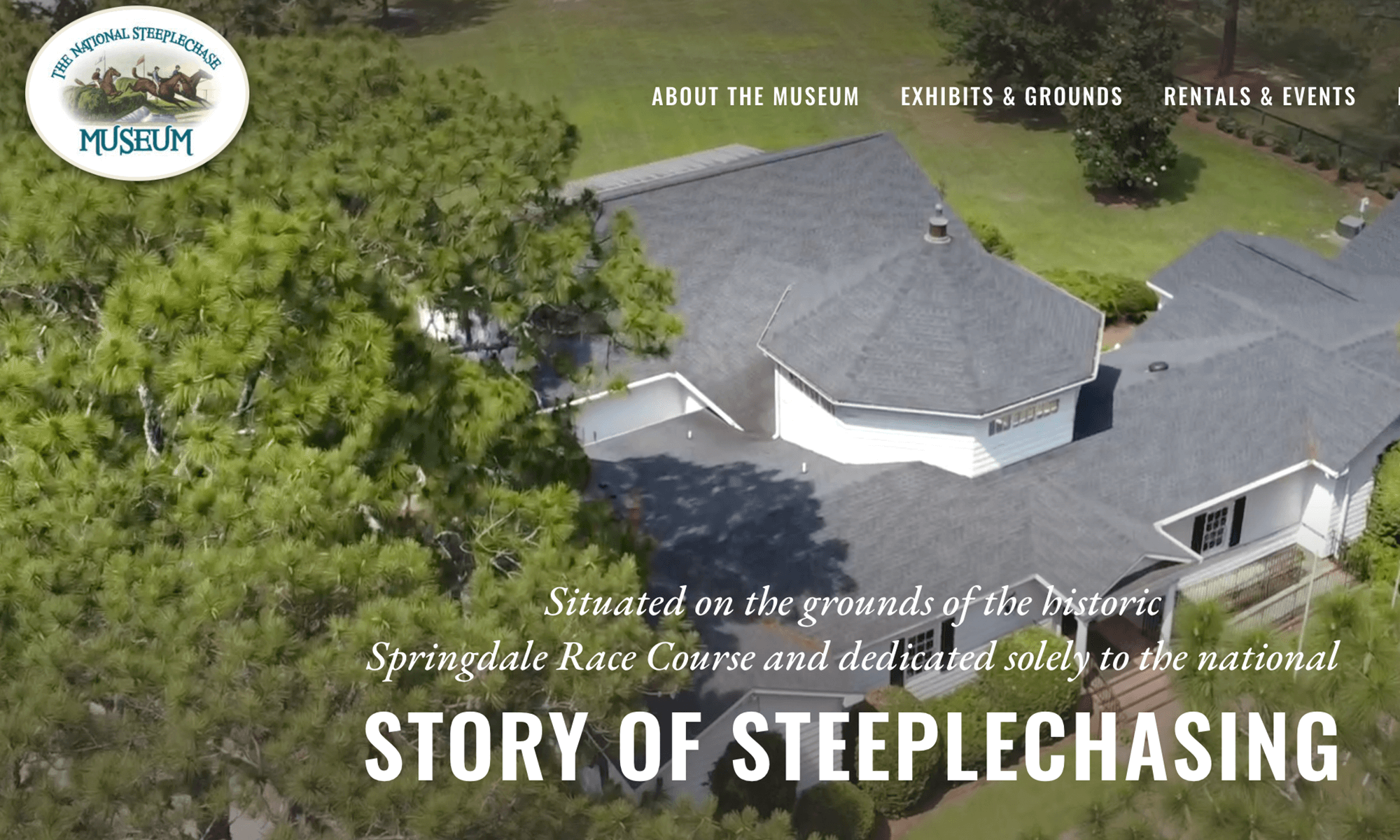 National Steeplechase Museum
Go Behind The Scenes of Steeplechase Racing
For a first-class, one of a kind experience, a visit and tour of Camden's National Steeplechase Museum is essential. Here you will step into the world of steeplechase racing and learn about the incredible athletes – the breeders, jockeys and horses that have made glorious contributions to one of America's grandest sports. Come and enjoy the numerous exhibits and displays, constantly evolving, that tell the rich history of our sport. Want more? Schedule a tour and watch the early morning workouts from the back terrace of the Museum.
Go Behind The Scenes
See Thoroughbreds Up Close and Personal at The Springdale Race Course
The Thoroughbred Racehorse experience is a special tour offered during fall, winter, and spring mornings as trainers and horses are available. Museum staff will accompany you on a visit to the training track to watch horses perform their morning workouts and on a visit to the barns to get a peek behind-the-scenes here at Springdale Racecourse.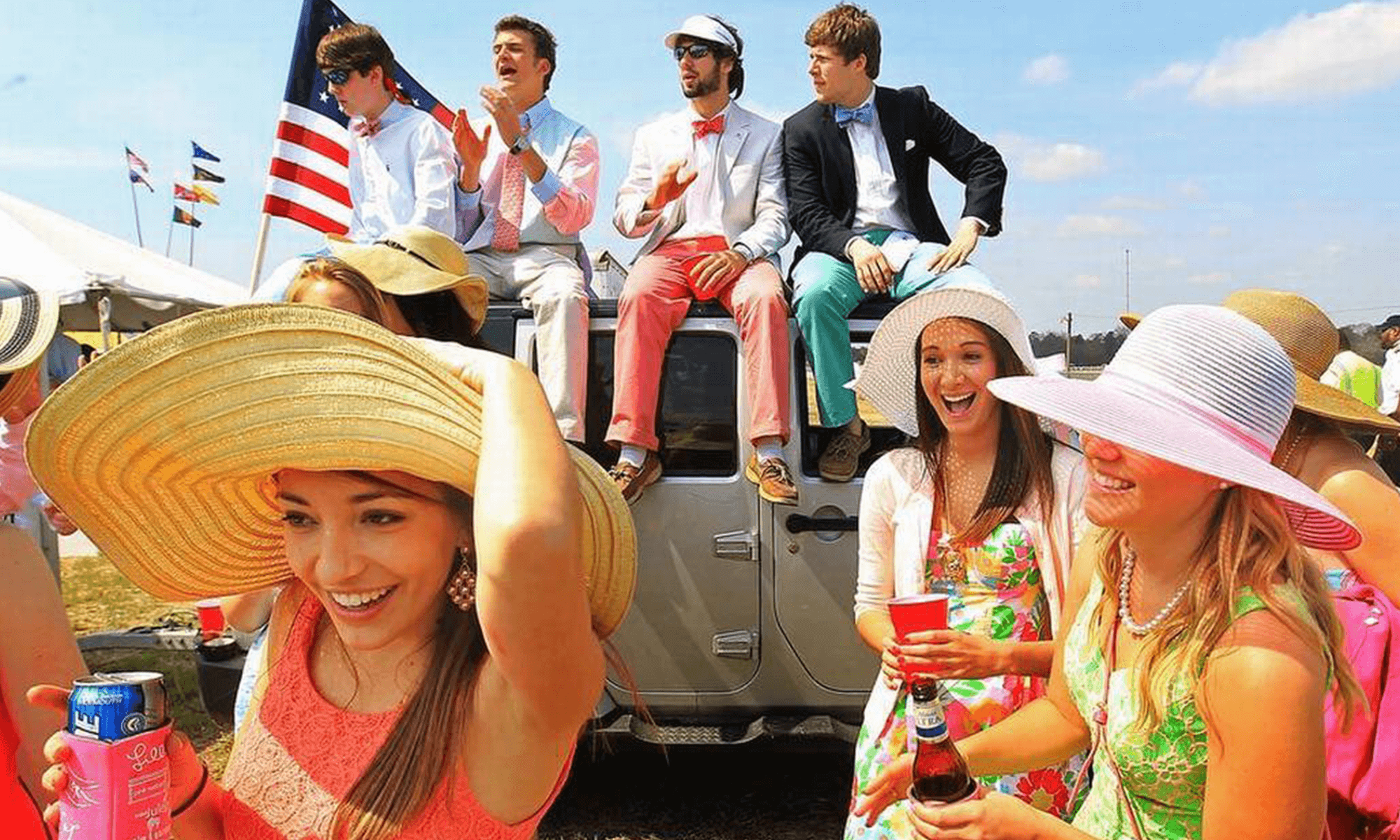 For A Good Time at Carolina Cup, Do This
The State Newspaper
Carolina Cup, the bellwether for spring in South Carolina, is an excuse to party, put on the newest fashions and enjoy a day outside. Carolina Cup attracts 50,000-70,000 spectators, "a fraction of which is actually interested in watching the races," Carolina Cup Racing Association CEO Nick Ellis said. If your aim is to throw down at Cup, make sure you come prepared with our Must Haves, listed below.