Itineraries
Culture Connoisseur
Getting Your Cultural Fix in Camden, SC
So you like discovering and exploring new places? Connecting with the locals? Experiencing the local art scene? Visiting museums? Seeking out unique eateries and enjoying local fare wherever you go? You're likely a culture connoisseur. And Camden's cultural scene allows for plenty of discovery to embrace. Whether you plan a day or more, there is always something super happening here.
Day 1
Begin your visit in the heart of Downtown Camden where our small town charm delivers big on cultural experiences. So much so that the South Carolina Arts Commission has designated the area an official Cultural District. Today, lovingly preserved and restored historic spaces are home to galleries and artist studios, theaters and other live performance venues, public art, museums, and arts education centers. It's also home to quiet green spaces, bustling markets, and restaurants and eateries to keep any food lover busy! 
Stroll the district and you will appreciate the classically inspired architecture that includes examples of Federal and Classical Revival. Several of the city's buildings were designed by noted architect Robert Mills – including Bethesda Presbyterian Church at the foot of Church Street. 
Camden's Ten Eleven Galleria at the corner of Rutledge and Broad features the work of more than 60 local artists at Camden Art Shoppes. Here you can browse, shop, enjoy artistic demonstrations, and take watercolor classes with artist Alice Brooks.
Nearby you can also schedule instruction at the Artists' Attic,  and meet owner Dot Goodwin, a very well-known leader in our local arts community.  Around the corner, pop into Rutledge Street Gallery. Opened in 1999 by sisters Maci and Monica, this contemporary original art gallery offers paintings, sculpture, furniture, pottery, and jewelry. 
"Let's do lunch" means super local options. At Loopy Lemon you can experience any one of their daily creations. Dine in or dine alfresco at this colorfully unique cafe. Hungry for some soul food?  Flavors Buffet & Grill  is a local family-style restaurant specializing a home-style cuisine. Or check out Debruhl's Market Street Cafe.  Owner Stephanie offers a yummy  buffet daily of authentic down-home southern favorites like country fried chicken and steaks, collards, black-eye peas and, we're pretty sure, the best sweet tea around. 
Afternoon can be easy going so the next stop should be the Camden Archives & Museum. Located in a 100+ year-old Carnegie Library building in Monument Square District – here in the calm and quiet and with the help of local historians you can learn about Camden and what makes us such an historical, cultural gem. From early settlement and horse racing heyday to our Grand Hotel Era and the story of families who have created this cultural community.  The Camden Archives is one of the best genealogical research facilities in South Carolina. Take some time to explore your roots. Maybe you have a connection to the families of Kershaw County. 
As you leave be sure to visit the Reconciliation Garden outside. Here you can join the conversation between two of Camden's native sons – baseball legend Larry Doby and American financier and statesman Bernard Baruch. 
Dine casually with the locals tonight at Steeplechase Sports Bar & Grill. Specialties include Bourbon Burger, Fried Onion Straws, Crispy Baby Flounder with apricot glaze – and more. Open for lunch and dinner with a varied menu, with excellent cocktails as well as beer and wine. They have live music on the weekends.  
For later night culture, nearby Baron's Bar is Camden's premier spot for enjoying cold adult beverages and live entertainment! Open Thursday night through Saturday, Baron's actual bar is long and can support your entire entourage. Cocktail tables cluster more intimate grouping of friends. Thursday night is Shag Night at Baron's.  In case you aren't aware, The Shag is the South Carolina State Dance – and if you aren't a shagger, here's how to learn from our friends at Southern Living.
Day 2
Take in a bit more of our Camden culture with a visit to the National Steeplechase Museum, The Revolutionary War Visitor Center , or The Historic Camden Revolutionary War Park and Colonial Village. 
Plus a visit to our African American Cultural Center on York Street is a must. This small museum exhibits artifacts and documents that examine and celebrate the lives and contributions of Camden's African American community. The Center also highlights the history of Camden's African American community with events and conversations in its "Let's Talk About" series.  Check the events calendar for upcoming "conversations". 
This evening, plan to take in a performance play at the Arts Center of Kershaw County. The Arts Center of Kershaw County is no doubt the artistic hub of Kershaw County, bringing arts experience and exposure to all ages. Music, drama, dance – something is always on. And the Art Gallery is always open and new exhibitions are rotated throughout the year. 
Before the performance enjoy a charcuterie board and wine at the delightful Broad & Vine. After the show it's dinner and dessert at Sam Kendall's.  Within an historic (c. 1875) building, you'll experience old and new elements that provide a truly unique setting.  From exposed brick walls to antique tin ceiling and heart pine floors, every detail of the original building has been preserved.  From steaks to seafood to salads, Sam Kendall's offers something to satisfy every palate.  They have an extensive, sophisticated wine list and rotating selection of draught and bottled beers along with signature cocktails.
Want More?
Looking for more opportunities to explore Camden's arts, culture and entertainment scene?
We've got you covered!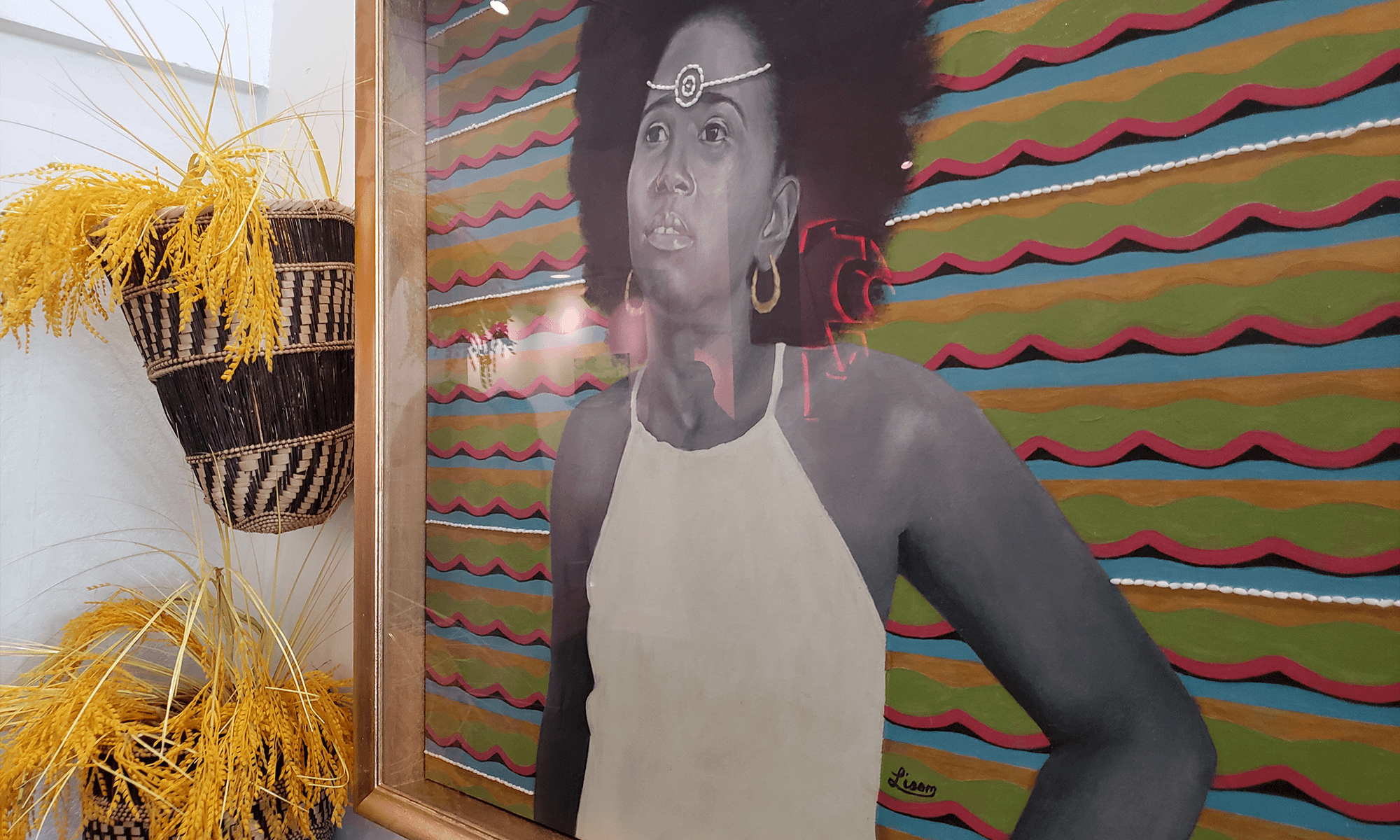 Crawl The Cultural District
A trip to Camden is not complete without a deep dive into the public art, museums, galleries and artists studios of the Camden Cultural District. It's also home to quiet green spaces, bustling markets, and restaurants and eateries to keep any food lover busy! Get your arts and culture fix in Camden's Cultural District today.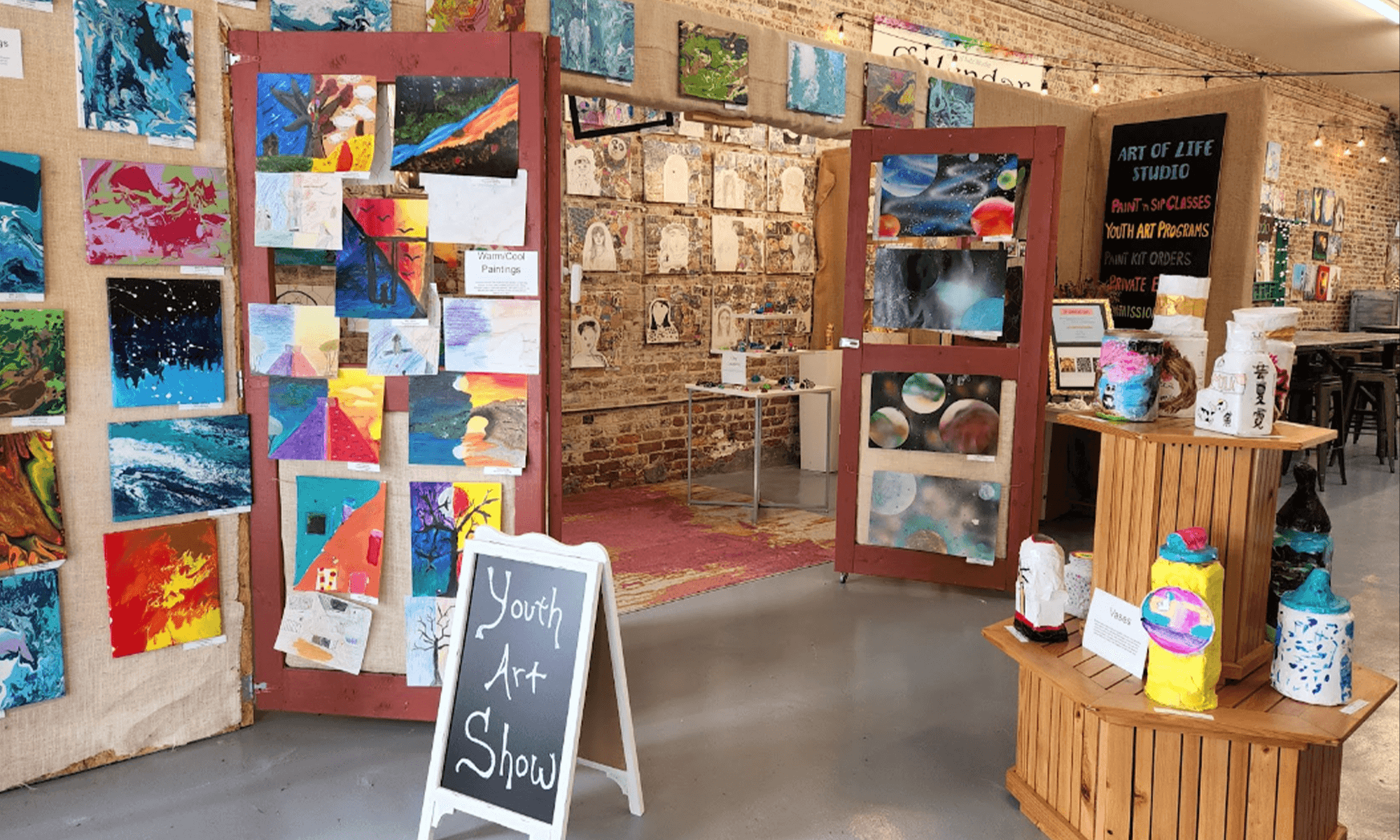 Hunt For Treasure on Antique Street
Camden is home to one of the most charming antique districts in the state, if not the country. Spanning from Downtown to Dusty Bend, Broad Street is lined with a variety of antique shops and specialty stores, making it a popular destination for antique enthusiasts and collectors.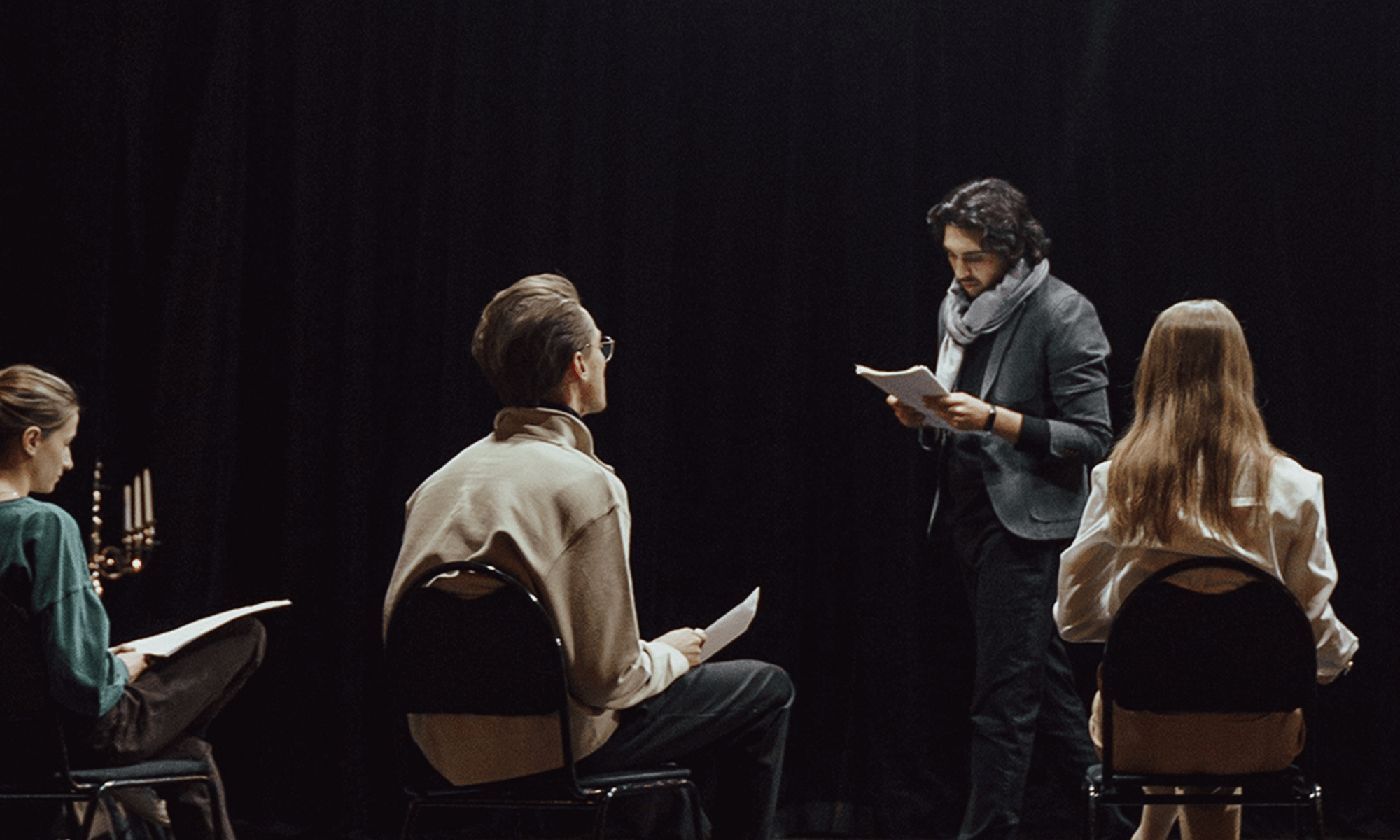 Take In a Performance at KC Arts Center
Visit the artistic hub of Kershaw County with a trip to the Arts Center. Expanded programming, a campus expansion and a new generation of leadership are behind the Arts Center's trajectory as a major tourist attraction for visitors to Camden. The center's campus is three buildings in the heart of Camden that include a stage, gallery, classrooms, and studios. The Arts Center hosts major multi-day performances on stage, in the black box, and in public places throughout Downtown Camden. A not to miss stop for lovers of the arts.